If you are a swimmer, you've probably heard the term "tech suit" being thrown around at your local swimming meets, you've most likely also seen a few of these suits- and maybe even their expensive price tags. But exactly what are tech suits? What do they do? And do they really work?
In today's article, we'll cover everything you need to know about tech suits for swimming- from the technology in these suits, the science behind them, as well as a bit of history, some good tech suit options to get started with and which size you should get.
That's definitely a mouthful, so let's get started right away-
What Is A Tech Suits?- A Brief Introduction
In Short- Tech suits, also known as technical racing suits are specially designed compression swimsuits that enhance swimming performance and help you to swim faster by improving glide, power output, and blood circulation while reducing fatigue. They are designed using innovative fabrics held together by special seams.
Men's tech suits are typically available in a jammer-styled option with many modern suits featuring both a standard-waist and high-waist variation. The standard waist is the option preferred by most swimmers as it is more comfortable and looks more natural, while the high-waist jammer provides more skin coverage, ultimately allowing for a bit more core compression and reduced friction.
Women's suits feature a similar design, but wrap around the entire body as well as coming down lower on the legs than traditional women's swimsuits. Women's tech suits are also available in 2 main variations, namely an open- and closed-back style.
Once again, the open-back is the preferred variation and is a bit more comfortable, allowing for more breathing room while the closed-back variation covers more surface area and allows for more muscle compression and lower friction.
As mentioned, these suits are designed for competition usage and should not be worn for training. They are notorious for being expensive, hard to put on, and not lasting a very long time, which we'll get into a bit more later.
How Do Tech Suits Work?
Tech suits are designed to make you faster in the water so that you are able to grab that PB, win that gold medal, or break that big record- but how exactly do they do this? Let's have a quick look.
Muscle Compression: Tech suits compress your muscles, which in return increases muscle activation and blood flow. Increased muscle activation means higher power output and a higher rate of blood flow means muscles get supplied with new oxygen faster than usual.
Lightweight Fabrics And Materials: Fabrics are specially designed to be lightweight and hydrodynamic allowing for reduced drag and faster swimming.
Taping Connects Key Muscle Groups: Many tech suits feature strategically placed taping systems that help to connect important muscle groups for better body alignment allowing muscles to work together more efficiently and cutting down on drag by improving your body position in the water.
Water-Repellency: As well as being lightweight, fabrics are also designed to repel water which in return will lower your friction in the water helping you to swim faster and more efficiently.
Seamless Fabric: Another way tech suits help you to cut down on drag is by using low-profile seams or in some cases not even any seams at all. This way surface area is reduced allowing for less drag in the water.
Benefits of Tech Suits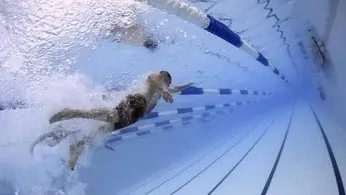 Now that you know how these suits work, let's take a look at some of the main benefits provided by tech suits-
Faster Swimming: Lower drag and friction, increased muscle activation and power output, as well as being lighter in the water will help you to swim faster. Tech suits can also improve your stroke rate, body position, and glide in the water.
Reduced Fatigue: Improved body alignment and lower levels of drag in the water allows swimmers to use less energy when swimming while increased blood circulation ensures muscles receive a constant supply of fresh oxygen as well as removing toxins such as lactic acid at a faster rate.
Psychological Boost: Tech suits help many swimmers to feel ready and confident to swim fast. If you believe that you are ready to swim fast and that you have the best suit to do so, you'll actually be more likely to swim faster.
Do Tech Suits Really Make You Faster?- The Science Behind the Suit
A lot of research has been done on the effects of tech suits on swimming performance compared to standard training suits. One such study was published in the Journal of Medicine and Science in Sports and Exercise.
It was found that tech suits helped swimmers to significantly improve swimming performance in the pool, compared to standard swimsuits with an average performance benefit of 3.2% being recorded.
It was also found that tech suits were able to reduce drag by about 4.4-6.2% while also greatly reducing the energy cost of swimming by roughly 4.5-5.5%.
If you want to read some more about studies done on the effects of tech suits on swimming performance, I suggest you check out my article- "Do Tech Suits Make A Difference?".
Tech Suit History- A Quick Overview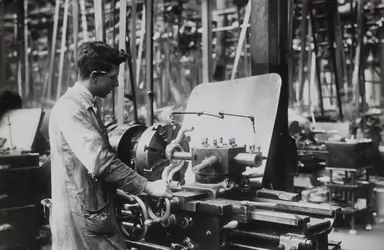 Now that we've covered the technology and benefits of tech suits, let's take a quick look at the history of these suits.
When Were Tech Suits Invented?
For the largest part of history, swimsuits were highly inefficient being made from fabrics such as wool or silk which absorbed a lot of water and weren't very hydrodynamic.
In the 1950s swimsuits started developing to a more modern standard using fabrics such as nylon and lycra to reduce water absorption. Both men's and women's suits were adapted to full-body variations.
The first real tech suit was introduced in the late 2000s at the Sydney Olympic Games, with Speedo releasing the first generation of their Fastskin design. 13 of the 15 world records were broken wearing one of the new Speedo Fastskin suits.
Why Were Tech Suits Banned?
For the 2008 Beijing Olympic Games, Speedo released another suit, namely the LZR Racer, which contained a fabric known as polyurethane. This fabric once again greatly enhanced swimming performance, supposedly reducing drag by up to 8%. One of the big benefits of this fabric was increased buoyancy in the water.
In 2009 other swimsuit manufacturers such as Arena and Jaked jumped on this new innovation releasing the world's first pure polyurethane full-body tech suits. This was the biggest leap in swimming technology ever with 43 world records, not only broken but absolutely crushed at the 2009 World Aquatic Championships that year.
Subsequently, the world governing body for swimming, FINA, banned the use of non-textile fabrics in competition swimsuits and also imposed many restrictions such as buoyancy and thickness, as well as banning full-body suits for men.
Are Tech Suits Still Banned?
Obviously, as you have already probably figured out- no tech suits aren't banned, but rather the use of certain fabrics and designs.
I should mention though, that a while back the governing body for swimming in the United States, namely USA Swimming did in fact ban the use of tech suits for swimmers aged 12 and under. There are, however, some suits that are still allowed to be used, but they are considerably less expensive and don't provide the same performance benefits.
What Are Tech Suits Made From?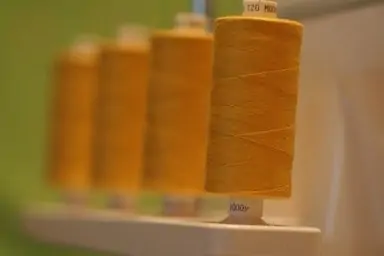 In Short- Tech suits are designed and manufactured using 4 main fabrics, namely Polyamide, Lycra, Polyester, and Carbon-Fiber. Many tech suits only contain a blend of two or three of these fabrics with the most popular combination being a blend of Polyamide and Lycra.
That said, let's have a quick look at each of these fabrics and what purpose they serve within your tech suit-
Polyamide: This is the most abundantly found fabric in the majority of tech suits. Polyamide is a nylon-based fabric and provides comfort to the tech suit. Many tech suits have a polyamide content of 60-70%.
Lycra: This is the second most commonly found fabric in tech suits making up roughly 30-40% of many suits. Lycra, also commonly known as elastane or spandex is a highly elastic synthetic fabric that contributes greatly to the water-resistance of a tech suit.
Polyester: Less commonly found than Lycra is Polyester. This fabric can only be found in some tech suits and usually doesn't make up more than 15% of the suit. Similar to Lycra, this is also a synthetic fiber, but since it is petroleum-based it will further enhance water-resistance and compression.
Carbon Fiber: Most commonly found in Arena's line of Powerskin tech suits, carbon-fiber is a highly lightweight and strong fabric. These fabrics typically only make up 1% of tech suits and contribute to compression and a lightweight design.
How Long Do Tech Suits Last?
One of the biggest downsides of tech suits is their durability especially considering their expensive price tag. That said, you do get some cheaper tech suits as well that still deliver good performance benefits.
As a general guideline, you can expect tech suits to last around 10 swimming meets or roughly 30 to 40 races. Once the tech suit starts to stretch out and lose its water-repellent properties it won't provide ideal performance-enhancing benefits anymore.
This may seem like a complete deal-crusher since high-end tech suits tend to be worth hundreds of dollars, but keep in mind most swimmers really only use their suits for important swimming meets which may only take place around 2-3 times a year.
That leaves you with roughly 5-7 meets where you can use your suit to practice your races, get your qualifying times, and put some solid PBs up on the board. One high-end tech suit per season should be more than enough for most swimmers.
Also keep in mind you can easily make your tech suit last quite a bit longer by taking proper care of it.
To take care of your tech suit properly, check out this article: how long do tech suits last? (+5 Tips to increase its lifespan).
Do You Want to Make Every Lap Count?
Stop wasting your time in the pool feeling lost and doing directionless swim workouts, and start training effectively! Our ebook contains 97 structured and goal-orientated swim workouts to help you become a better, faster, and fitter swimmer. Whether you're a complete beginner or a seasoned pro, there are a multitude of workouts for every type of swimmer.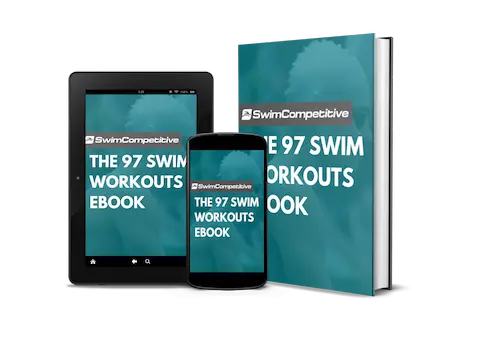 What Is The Best Brand of Tech Suit?

If you are ready to pick up your first tech suit, you might be wondering- "so what are some good tech suit brands?". Well, here are some of my personal favorites as well as some of the most popular options among swimmers around the globe.
Best tech suit brands-
TYR
Speedo
Arena
Finis
Mizuno
TYR: Arguably one of the most popular swimming brands out there, TYR is a leader in designing cutting-edge swimming performance technology. Some of their latest tech suit innovations include the highly popular TYR Venzo and TYR Avictor tech suits.
>Read more about the best TYR tech suits here.
Speedo: Once by far the largest swimming brand, Speedo is still one of the most popular options among swimmers for performance swimwear with world-famous swimmers such as Michael Phelps and Caeleb Dressel rocking their gear onto the pool deck. Their latest tech suit innovations include the LZR Pure Intent and LZR Pure Valor suits.
>Read more about the best Speedo tech suits here.
Arena: Another very popular swimming brand and leader in the industry of swimming performance gear is Arena. The brand is represented by many world-class swimmers such as Adam Peaty, Sarah Sjostrom, and Chad Le Clos. Their latest tech suit innovations include the Carbon Air 2, Carbon Core FX, and Carbon Glide suits.
>Read more about the best Arena tech suits here.
Finis: Not quite as popular as the 3 swimming brands mentioned above, FINIS is still a world leader in performance swimwear with their latest tech suit, the Finis Rival 2.0 being one of the best suits on the market.
Mizuno: One of the most popular sporting brands in Asia has recently expanded into the competitive swimming market. Their suits are some of the best on the market and are rapidly growing in popularity, both among age-group and professional swimmers.
If you want to learn about more good swimming brands for your tech suits and other swimming equipment, consider checking out my article on the best swimming brands for swimmers.
What Are the Best Tech Suits?
Being in the know about the best tech suits on the market is an important aspect for staying on top of the competition and ensuring that your swimming performance in the pool is as good as it gets.
That said, you might not be interested in one of the expensive high-end tech suits mentioned above. Below is a breakdown of some of the best tech suits currently available:
I've also included some guides to give you a quick-start on some of the best tech suits currently available.
Best for:

Middle and Long Distance Swimmers
Some tech suit resources to get you started-
How Tight Should a Tech Suit Be?
As mentioned earlier, one of the key features of a tech suit is its compression. Compression will make a tech suit fit quite tightly around your body, but how tight is right exactly?
In Short- Tech suits should be just tight enough to provide a compressive fit without feeling like it is restricting blood flow or range of motion. Initially, tech suits may feel uncomfortable for many swimmers but will become more comfortable as the suit stretches out a bit after a few swims.
For more information of this, read my article on how tight should a tech suit be.
Most swimming brands are quite good at setting up their size charts correctly for the majority of swimmers, so as long as you follow the sizing recommendations, you should get both an optimal fit and good performance.
What Size Tech Suit Should I Get?
Speaking about tech suit sizing, you might be wondering- well, exactly what size is right for me? This will depend on a few factors, such as your height, hip- and chest width, and so on. It will also depend on the brand of tech suit you go with, as each brand has its own sizing.
If you need help finding the right size tech suit for you, I recommend checking out my tech suit sizing guide.
Swim Faster with a New Tech Suit
Tech suits are by far one of the coolest pieces of equipment used by competitive swimmers. Sure, they can be very expensive and have a few downsides here and there, but for the most part, they are just plain cool.
These suits are great for enhancing performance in the pool, and one of my favorite parts of the racing season is going to pick out that new tech suit (or two) to carry me through all of my important swimming meets.