Are you looking for the best swimming brand for your swimming gear? Well, in that case, you've come to the right place, because in today's article we will be covering the best swimming brands for competitive swimmers, triathletes, open water swimmers, recreational swimmers, and just about every other type of swimmer out there.
A lot of swimmers have a preferred swim brand that they stick with or go to when in need of some swimming goggles or a high-performance racing suit.
Different swimming brands offer different styles of swimming gear with their own touch, features, and innovations built-in.
Different swimming brands also sponsor different professional swimmers or triathletes to represent them. So if you have a swimming brand that supports certain athletes, you may choose to stick with that brand in order to support your favorite athletes in their careers.
Whether you choose to stick solely to one swimming brand or to rock up on pool deck wearing your Speedo trainer with your TYR goggles and your Arena wet bag swung around your shoulder, that's up to you to decide.
Best Swimming Brands for All Your Swim Needs
Here are the best swimming brands for competitive swimmers and triathletes-
Speedo
Arena
TYR
Finis
MP Michael Phelps
Jaked
Adidas
Blueseventy
Dolfin
Aqua Sphere
Zoggs
Nike Swim
Maru
Orca
Mad Wave
←Scroll to view full table on mobile→
1. Speedo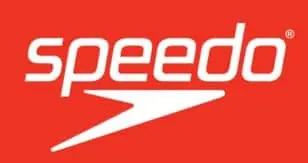 Speedo is easily one of the most popular, if not the most popular swimming brand in the modern world of competitive swimming. Speedo has an absolutely massive range of swimming gear with anything swim-related that you can imagine.
The brand is a world leader in performance equipment such as tech suits, swim goggles, and other swim gear. Speedo was even the proud sponsor of the legendary Michael Phelps at a time and together they broke a large number of world-records and won a lot of Olympic golds.
The brand also sponsored and continues to sponsor many other great Olympic swimmers throughout its years, some big names include Ryan Murphy, Nathan Adrian, Missy Franklin, and recently welcomed- Caeleb Dressel.
Speedo was founded by Alexander Macrae in 1914 under the brand name 'Fortitude'. It wasn't until 1928 when Speedo became known by its famous brand name. The company would later go on to sponsoring the Australian men's swim team who brought home eight gold medals.
If you are interested in finding the best Speedo tech suit, check out my article on the best Speedo tech suits by clicking here, and for the best Speedo swimming goggles by click here.
>View all top Speedo products on SwimOutlet by clicking here.
2. Arena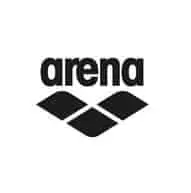 Similar to Speedo, Arena is also a hugely popular swimming brand. With so many great products available it is hard to tell whether Speedo or Arena is more popular.
Arena was founded by Horst Dassler in 1973. Horst was on the pool deck at the 1972 Munich Summer Games when Mark Spitz won his 7th Gold medal and set his 7th World Record. This ultimately inspired Dassler to create an aquatic swimwear brand today known as Arena.
Arena offers some of the best high-performance racing suits currently available. They also manufacture other highly popular pieces of world-class swim gear, such as the Arena Cobra Ultra goggles and the Arena Powerfin.
Arena is continually investing in research to develop more advanced and innovative swimming gear.  Over the years the brand has sponsored many elite swimmers and Olympic champions. Some of the current big names include Sarah Sjostrom, Chad le Clos, Katinka Hosszu, Adam Peaty, and many more.
You may want to consider checking out my article on the best Arena tech suits by clicking here, and the best Arena swimming goggles by clicking here.
>View all top Arena products on SwimOutlet by clicking here.
3. TYR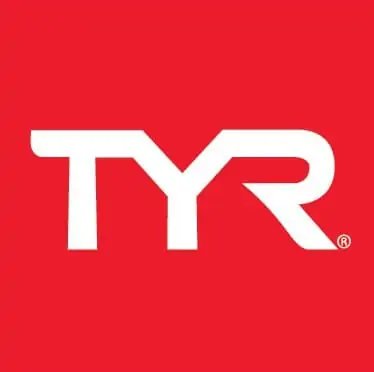 TYR is another very popular swimming brand, as well as a world-leader in designing new cutting-edge technology aimed at improving swimming and racing performance. TYR was founded in 1985 by Joseph DiLorenzo and 1972 Olympic Bronze Medalist Steve Furniss.
TYR specializes in manufacturing and developing some of the best swimming and triathlon gear currently available and is represented by many professional and word-class swimmers such as Katie Ledecky, Cody Miller, Lilly King, Ryan Lochte, Matt Graver, Tom Shields, and many others.
TYR is dedicated to developing some of the most durable and high-tech swimming equipment available. The brand is on an unstoppable path in pushing the boundaries of swimwear to assist athletes in enhancing performance and reaching their ultimate potential.
TYR places tremendous effort and emphasis on engineering and designing some of the most advanced and creative performance swim gear on the market.
If you are looking for the best TYR tech suits? Just click here to check out my article where I cover exactly that.
>View all top TYR products on SwimOutlet by clicking here.
4. Finis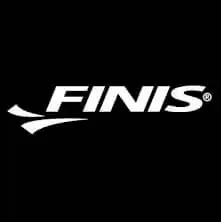 Finis is one of the biggest swimming brands with specialties in developing high-performance swimwear and swimming gear. Finis has a rather unique story. It all started when John Mix and Pablo Morales launched the brand back in 1993.
Finis initially made its grand entrance by designing and manufacturing a mono-fin which quickly became popular among competitive swimmers in training. For those unaware- a monofin is essentially a single fin, almost like flippers, but just one large piece with rubber foot sockets for mounting.
Later Finis once again revolutionized the swimming world, when they introduced the swimmer's snorkel. It was the first of its kind and was designed specifically for competitive swimmers.
As the company grew bigger they started expanding their swimming line more and more, until they got to where they are today- a popular word leader specializing in technical and performance swim gear.
To top it all off, Finis is also represented by many great competitive swimmers including- Anthony Ervin, Arianna Vanderpool-Wallace, Jason Dunford and Carmella Kitching.
>View all top Finis products on SwimOutlet by clicking here.
5. MP Michael Phelps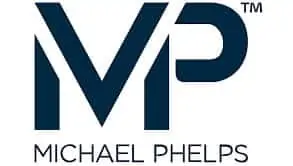 After parting ways with Speedo, the swimming legend- Michael Phelps decided to create his own competitive swimming brand. In August 2014 Michael Phelps and his coach Bob Bowman collaborated with a company called Aqua Sphere to start the development of the MP line.
The swimming brand launched globally for the first time back in February 2015, making it one of the youngest swimming brands in the modern world of swimming. MP expanded very rapidly due to the large popularity of Michael Phelps, and also the quality of the products released.
MP currently has a large range of swimming gear available with some pretty unique products thrown in here and there. The MP Xceed swimming goggles are also very popular and so is the brand's main tech suit- the MP Xpresso.
>View all top MP Michael Phelps products on SwimOutlet by clicking here.
6. Jaked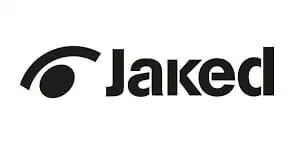 Since the start, Jaked has offered swimmers some of the best high-performance swimming gear for improving swim performances in the pool.
The brand has set some of the highest standards for its swimming range and continually invests in the research and development of new fabrics, designs, and technologies to provide swimmers with the ultimate racing and training experience.
Jaked ensures that all of their swim gear is top-notch by constantly putting it to the test in collaboration with some of the top swimmers around the globe.
Jaked is much younger and newer when compared to some of the other swimming brands on the list.
They only came to foot back in 2008 and since then have made a ferocious entrance into the swimming world by launching the Jaked Super-body J01, a revolutionary tech suit that helped top swimmers break a grand total of 17 world records at the 2009 Aquatic Championships.
Today, Jaked is one of the most popular swimming brands. They continue to release world-class products and have also expanded into the realms of triathlon, running, and fitness gear.
>View all top Jaked products on SwimOutlet by clicking here.
7. Adidas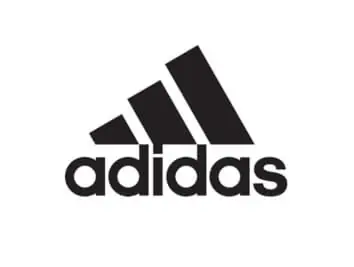 The Adidas brand was founded in 1895 by Adolf Dassler. Dassler started out by making sports shoes in his mother's laundry room after his return from world war 1 and since then the brand has expanded tremendously.
Today Adidas is known as one of the world's leading shoe, sports, and fashion brands with a wide range of products covering just about everything sports and fitness related.
The Adidas sportswear range includes a large number of sports like football, baseball, basketball, cricket, golf, gymnastics, running, skateboarding and off-course swimming.
The brand has come a long way in terms of their swimming gear. Today they offer some of the best tech suits and other swimming gear available. Adidas has put tremendous effort into developing a good range of swim gear and is now the proud sponsor of highly elite swimmers such as Michael Andrew for example.
>View all top Adidas products on SwimOutlet by clicking here.
8. Blueseventy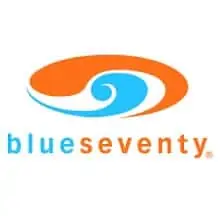 Blueseventy is a popular swimming brand with distribution in over 25 countries around the globe. The Blueseventy swim brand is one of the industry leaders in performance swim gear and has a deep history dating back to 1993. The brand aims to create swimming gear that enhances the experience for everyone who uses it.
Blueseventy started off by developing wetsuits for ironman and triathlon competitions. Their first big success came from launching their V02 stealth wetsuit aimed at enhancing V02 performance in athletes.
Later on, they started introducing other products such as swim goggles and an open-water accessory line. Blueseventy started making its first appearance as a competitive swimming brand at the 2008 Beijing Olympics where hundreds of swimmers raced in the newly released BlueSeventy Nero Comp tech suit.
Throughout the years Blueseventy continued expanding its range of swim gear and performance suits, ultimately growing as a swimming brand. Today they are a popular swim brand with excellent swimming gear, not just for competitive swimmers, but also for triathletes, Ironman competitors, and more.
>View all top Blueseventy products on SwimOutlet by clicking here.
Do You Want to Make Every Lap Count?
Stop wasting your time in the pool feeling lost and doing directionless swim workouts, and start training effectively! Our ebook contains 97 structured and goal-orientated swim workouts to help you become a better, faster, and fitter swimmer. Whether you're a complete beginner or a seasoned pro, there are a multitude of workouts for every type of swimmer.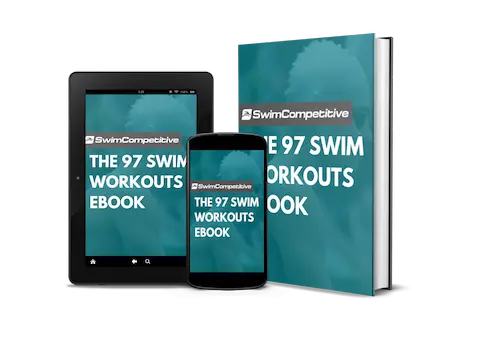 9. Dolfin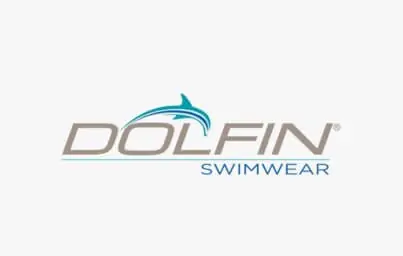 Dolfin is a swimming brand with a deep history, almost older than Speedo. Dolfin has a wide range of swimming gear available with anything from swim goggles to high-performance tech suits.
The brand kicked off its journey by manufacturing cargo parachutes for the Air Force during World War 2. After the war, the brand restructured itself in manufacturing silk and nylon products.
After about a decade the brand then decided to use its expertise in nylon and silk manufacturing to release a line of racing suits for the competitive swimming market, under the trade name of "Dolfin"
Later on, Dolfin also started releasing track and running apparel and uniforms, but its main emphasis stayed on the swimming market. Initially, the track and running line took off, but as time passes sales started to decline and the brand shifted back more towards swimming gear.
Once again, Dolfin became a large swimming brand with the release of its popular training suits known as "Uglies". Today the brand is a leader in the field of competitive swimming gear with its wide range of products and high-performance tech suits.
>View all top Dolfin products on SwimOutlet by clicking here.
10. Aqua Sphere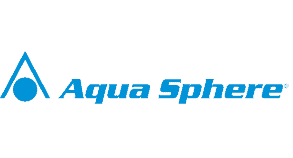 Aqua Sphere is an Italian born swimming brand first founded in 1998 in Genoa, Italy. Originally the swimming brand went by the name of Aqua Lung and specialized in scuba and snorkeling equipment. Since then Aqua Sphere has grown to one of the biggest swimming brands with a footprint in more than 60 countries worldwide.
Today, Aqua Sphere is a premium swimming gear manufacturer, specializing in swimming optics like swimming goggles and masks. They also deliver high-quality training equipment and triathlon swimming and racing gear.
Aqua Sphere aims to connect with swimmers on the level they are at, whether they swim for fun, fitness, competitively, and more. All of Aqua Sphere's products are created with swimmers in mind to deliver only premium quality that you can trust.
>View all top Aqua Sphere products on SwimOutlet by clicking here.
11. Zoggs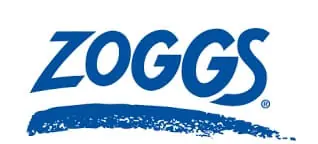 Zoggs is an Australian born swimming brand largely known for its popular and innovative swimming goggles. The brand is passionate and focused on designing high quality and innovative swimming equipment and swimwear.
Zoggs is currently distributing its swimming gear in more than 50 countries around the globe and it's their mission in providing all swimmers, whether competitive or recreational with the best swimming gear and swimwear.
The brand is one of the leaders in manufacturing high-quality and innovative swimming goggles. Personally, I've seen many swimmers rock the Zoggs swimming goggles out onto pool deck, whether at training or before a big race.
>View all top Zoggs products on SwimOutlet by clicking here.
12. Nike Swim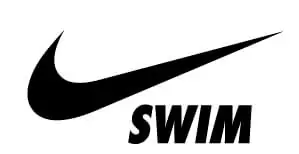 In reality, no introduction is needed here. Nike is one of the most popular sports and fashion brands in the world with an absolutely massive range of performance products covering the needs of athletes from almost every sport known to exist.
Although Nike probably isn't quite as familiar or popular for its swimming gear, they still deliver some valuable products for swimmers. Nike is focused and passionate about expanding human potential by creating innovative and sustainable sports gear.
Just like Adidas, Nike has come a long way in developing its swimming range and although it definitely isn't quite perfect yet, it certainly has gotten much better up to a point where many competitive swimmers now race and train in Nike swim products.
>View all top Nike Swim products on SwimOutlet by clicking here.
13. Maru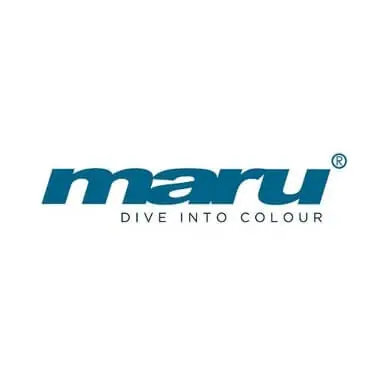 Maru is a very unique swimming brand specializing in training and fashion swimwear. Maru also offer performance racing suits for competitive swimmers, but in my opinion, you'd be better off sticking to some of the other performance swimwear brands.
The brand places a large focus on manufacturing environmentally-friendly swimming gear and is currently available in over 20 countries around the globe.
All Maru swimwear is manufactured from regenerated fabrics, ultimately helping to keep pollution out of the oceans. Each manufacturer tasked with producing Maru swim gear is handpicked to ensure that they are preventing pollutants from harming the environment and ultimately reducing their carbon footprint on the planet.
Maru swimwear, whether for training, racing or having fun is known for its dynamic and vibrant colors. Maru products are designed from the most innovative and advanced fabrics allowing for long-lasting and comfortable swimwear.
Every piece of Maru swimwear is thoroughly tested and will suit swimmers from all levels, ranging from your toddler just starting to swim all the way to the Olympic gold medalist.
>View all top Maru products on SwimOutlet by clicking here.
14. Orca

Orca is a swimming brand specializing in triathlon wetsuits and other high-performance swim gear. The brand was launched in 1993 by Scott Unsworth, who was a former New Zealand age-group triathlon champion with a passion for the sport.
Orca has a wide range of wetsuit ranging from budget to top-end quality. The company is one of the world leaders in developing new triathlon technologies such as the Orca Apex 2, the Orca 3.8, and the Orca Sonar wetsuits.
The brand sponsors a number of world-class triathletes including the 2 time 70.3 World Champion- Sebastian Kienle, the Olympic champion Hamish Carter, and other leading athletes such as Tim Don and Debbie Tanner.
>View all top Orca products on SwimOutlet by clicking here.
15. Mad Wave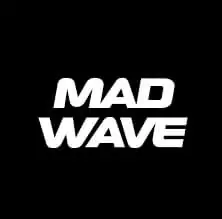 Mad Wave is a major swimming brand that strives to create swimming gear that is up to date with the latest international swimming performance standards and achievements.
The Mad Wave team consists of highly skilled and trained engineers, designers, developers, and world-class Olympic swimmers who all work to produce some of the best swimming gear available.
The Mad Wave swimming brand was launched in 2003 and offers a wide range of gear related to water sports. Their products range from swim trunks, goggles, high-tech racing suits and anything else in between.
The brand combines its passion for water sports and quality engineering to provide to the needs and demands of swimmers all over the globe. Mad wave is actively involved in the popularization of swimming and water sports and has even started its own international junior swimming competition called Mad Wave Challenge.
>View all top Mad Wave products on Amazon by clicking here.
How to Choose a Swimming Brand: a Few Things to Consider-
Now that you know what are the best swimming brands, it is time to decide which brand or brands you'd like to support and try out.
Fortunately for you, you aren't bound to one swimming brand and you are free to pick and change as you go along and your needs as a swimmer evolve.
1. Your Needs as a Swimmer
The first and most important thing to consider when choosing a swimming brand to try out, is your needs as a swimmer. What I mean by this is- "Why do you swim?". Are you a competitive swimmer? A triathlete? Maybe an open water swimmer? Or do you just swim for the fun and health of the sport?
When you aware of what you are looking for it makes things much easier. For competitive and open water swimmers it's a no brainer to go with swimming brands like Speedo, Arena, TYR or Finis. For triathletes, they can go with swimming brands such as Orca, TYR or BlueSeventy. Recreational swimmers can go with brands like Maru or Zoggs.
Of course, these are just examples and you should definitely still consider the other brands on this list since they all have something unique and special to bring to the table.
2. Products Offered by the Swimming Brand and the Quality of Those Products
Now that you know what your needs are as a swimmer and what you are looking for you need to take a closer look at the products of the swimming brand. You can do this by looking at the overall quality and specifications of the swimming gear available from the brands you want to try out.
You may also look at things like style, color and pattern options. I mean it's always cool to walk out of the calling room wearing a sick looking and stylish racing suit. So definitely consider factors like these too if that is what is important to you.
3. Brand Mission
Another important factor to consider it the brand mission. It's always nice to feel like you are part of something bigger, even if that is simply in the swimming brand you choose to stick with.
A nice one, for example, is the initiative of the Maru swimming brand to manufacture their swimming products in a sustainable and environmentally friendly manner.
Or another example would be Nike who is always striving to develop better and more innovative sporting technology to push the boundaries of physical performance by athletes.
4. Professional Competitive Swimmers and Triathletes Sponsored by the Brand
When choosing which swimming brand to stick with or to try out, you may also consider looking at some of the swimmers and triathletes of their "brand team" as they like to call it.
You could do this just to support your favorite athletes that may have inspired you in the past or you could do it because you believe that the best swimmers would only be with the best swimming brand.
Still not sure which swimming brand would be best for your high-performance racing suit? Check out my article on the best tech suits for swimmers by clicking here.
Pick Your Favorite Swimming Brand
The swimming world is a large place. With so many swimming brands and products to choose from you may sometimes feel a bit overwhelmed.
As swimmers, we want to choose the best swimming gear to fuel our drive and ambition to become better and reach our maximum potential in the pool.
When choosing the best performance tech suit or goggles to fuel your competitive needs it is important to know where to look for the best of the best. All of these brands offer high-quality and unique products, you just have to decide which is going to fill your needs.