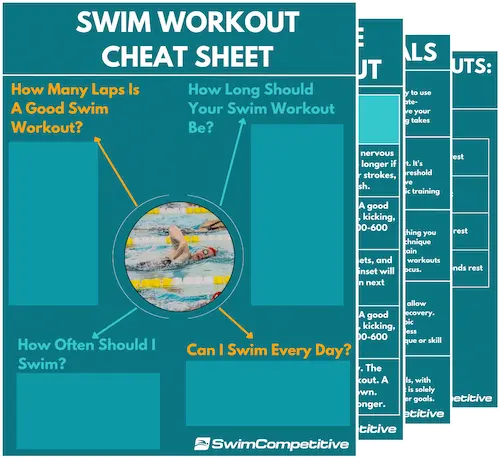 A Cheat Sheet for Creating the Perfect Swimming Workout and Routine
Download this FREE cheat sheet to create the perfect swimming workout and routine. Learn how to structure your swim workout and enjoy 9 example workouts, ranging from beginner to advanced.
Sign up today by entering your email below:
By entering your email, you agree to subscribe to the SwimCompetitive newsletter. We will not share your data and you can unsubscribe at any time.