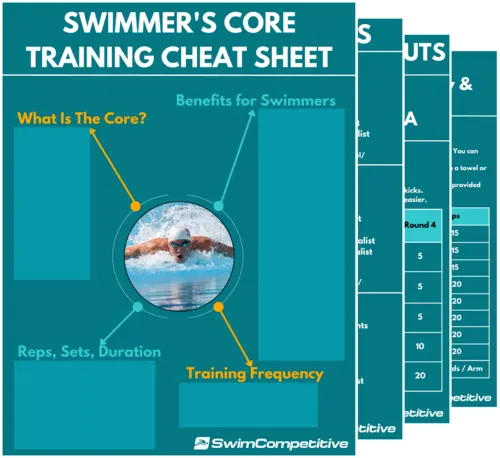 Core Workouts From 3 Olympic Swimmers
Core training is perhaps one of the most important aspects of a swimmer's dryland routine and holds numerous benefits for you as a swimmer.
Download this FREE cheat sheet to improve your core strength and swim faster! The easy-to-use guide includes core training principles and workouts from 3 highly-decorated Olympic swimmers.
Sign up today by entering your email below:
By entering your email, you agree to subscribe to the SwimCompetitive newsletter. We will not share your data and you can unsubscribe at any time.