Welcome to SwimCompetitive
If you want to take your swimming performance to the next level, then you have come to the right place!
Our Goal and What We Do
SwimCompetitive aims to be your all-in-one swimming resource. Our goal is to create the highest quality competitive swimming resources and guides on the internet through our real-world experience in the sport of swimming and by looking at the most up-to-date science around topics like swimming, fitness, strength training, psychology, and general sports performance.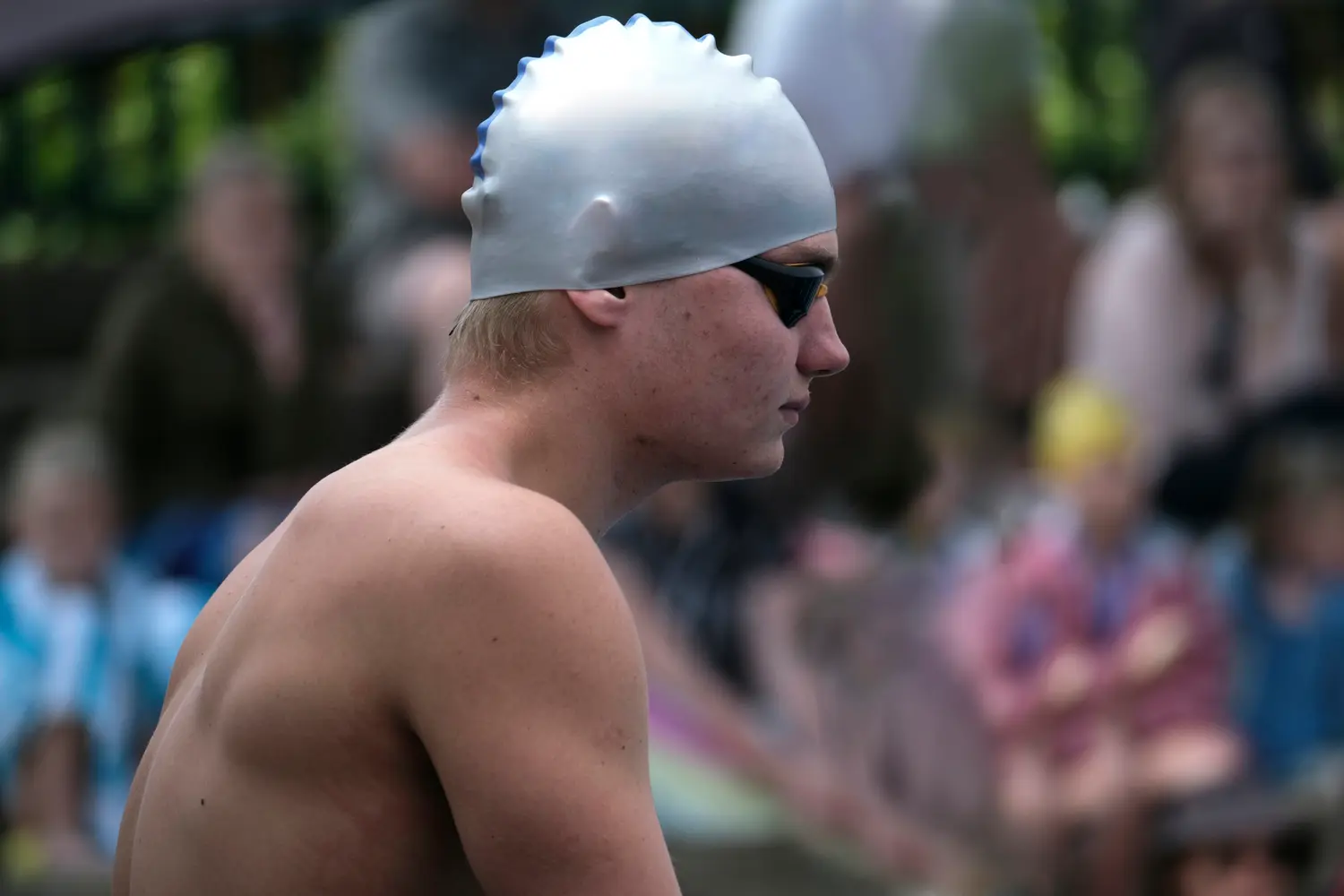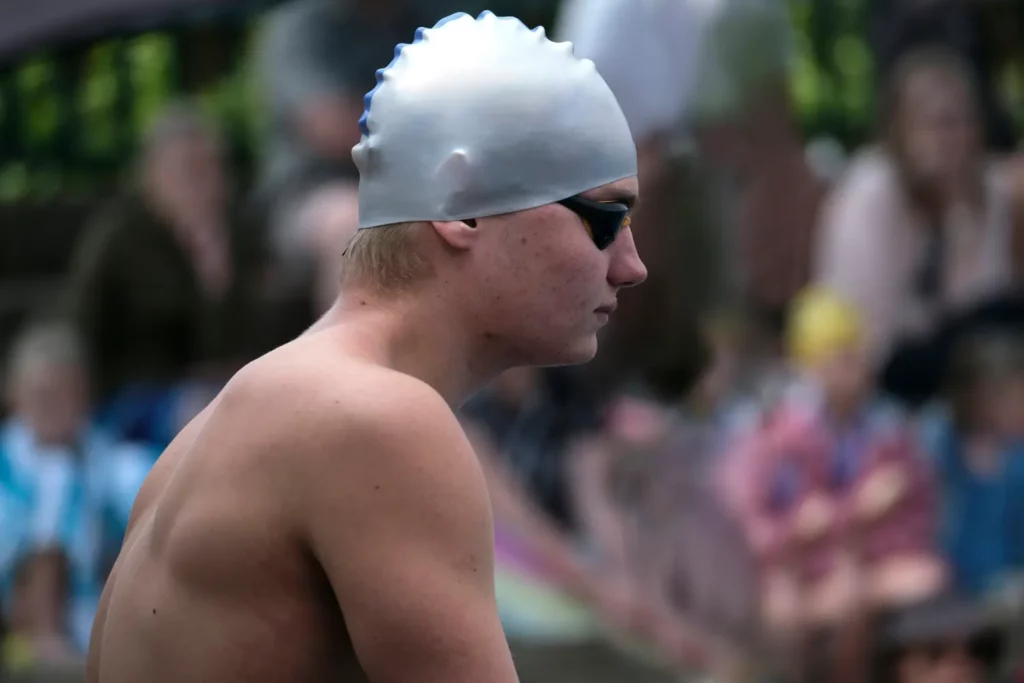 SwimCompetitive aims to be the number one resource for anyone interested in the sport of swimming. Swimmers, coaches, and swim parents of all levels are welcome here.
No matter where you are currently in your swimming journey we hope that our guides and resources will help to expand your knowledge about the sport of swimming, better you, and take your swimming performance to the next level.
Our guides are read by thousands of swimmers every month and cover a broad range of swimming topics. This includes swimming technique, dryland training, nutrition, sports psychology, general qeustions about swimming, as well as swimming gear and equipment to help you perform at your peak in the pool.
A Word About Me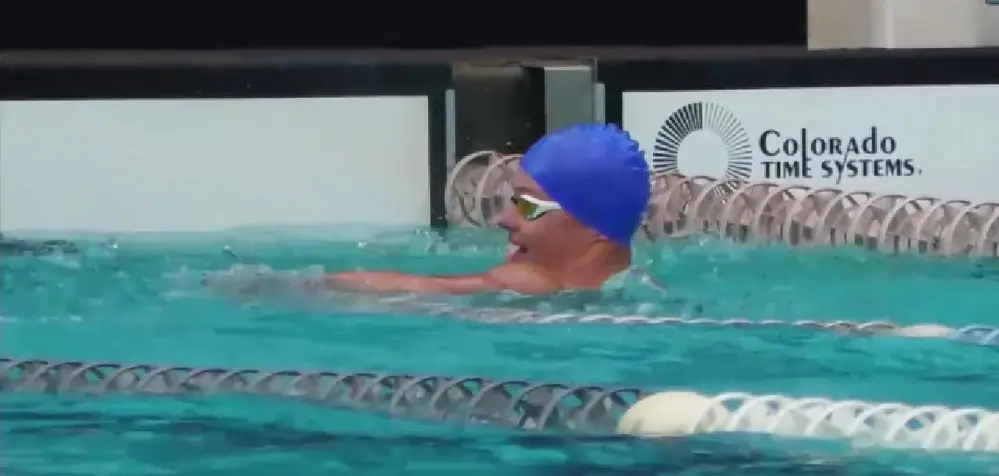 My name is Benjamin. I am the author and founder of SwimCompetitive and a competitive swimmer myself.
I started SwimCompetititve because I am very passionate about competitive swimming and enjoy sharing the lessons that I have learned from and about the sport.
I have over a decade of experience in the pool, and it's still growing. I am still swimming, training, and competing. I have competed at high levels in the sport, qualifying for national meets and making finals at this level– but it wasn't always this way.
I wasn't always the swimmer that I am today, and I hope that you can find solace in that- in the fact that with dedication, discipline, and hard work, you can achieve exceptional things and achieve goals you never thought possible– whether it is in the pool or outside of it. (Read my swimming journey below to learn more).
With that said, I truly hope that you enjoy your visit here and that you find value in the guides and resources published on SwimCompetitive.
You can visit our blog to find our articles and guides or go to the home page and explore from there. See you around!
Fun Fact: Consider me crazy, but I'm a butterfly swimmer by heart. My favorite event is the 100m butterfly, followed closely by the 200m and 50m butterfly. That said, I also enjoy competing in freestyle and breaststroke events.
My Swimming Journey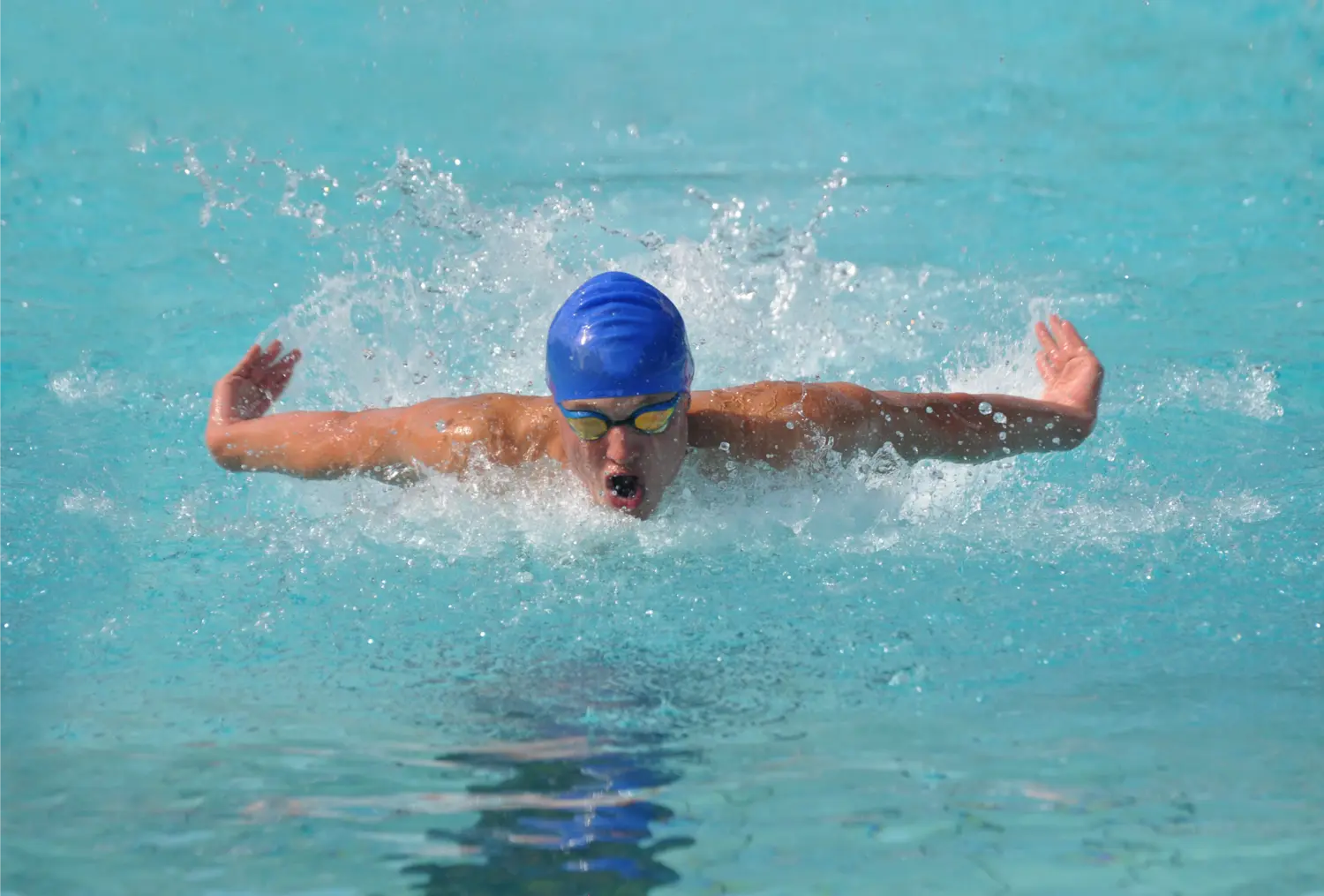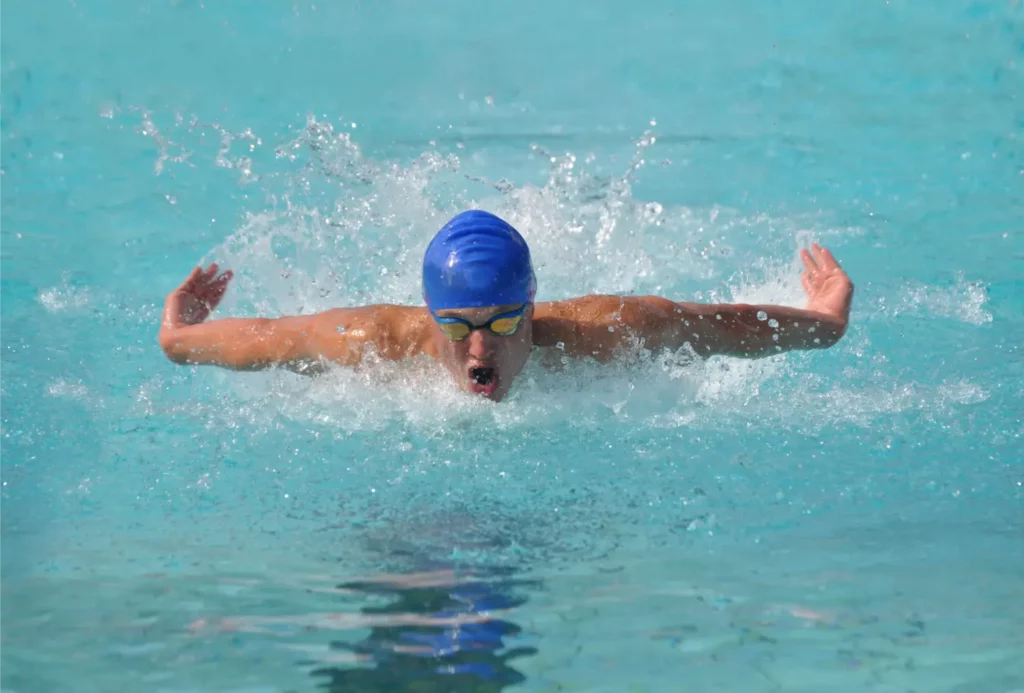 My swimming journey started at the age of five or six years old, but I never took it too seriously. I only swam around two times per week until around the age of 11 and participated in a few other sports as well.
I could never quite seem to pin down which sport I liked, and quite frankly, to be honest, I wasn't particularly good at any of the sports I participated in up until then. I was overweight, unathletic, and starting to become frustrated with where my sporting career was headed.
This was up until one day when I made my school's A team for swimming. I decided then and there to drop everything else and double down on competitive swimming. I started swimming 5-6 times per week from the age of 12 years old and rapidly improved my swimming PBs.
At 13 years old, I introduced myself to dryland workouts and some basic gym and strength training. I started writing my own exercise programs and routines. Within a few months, I drastically improved my physical condition. I lost weight, became stronger than ever before, and with my challenging daily swim workouts and the help of my swim coaches, managed to qualify for Junior Nationals.
To many top-level age group swimmers, this might not seem like a big deal, but back then, to me, it was. You see, up until that point in my life and swimming career, I had always thought it practically impossible for me ever to achieve such a feat– up until the actual night before my race, that is.
From that day onward, I decided to make swimming my life. I love the sport and enjoy training more than anything in this world. I decided to triple down on my swim practices and gym workouts once again while also putting more emphasis on aspects outside of the pool like recovery, mobility, and flexibility as time went by and I became smarter with my training.
Fast forward until the present day, and I have competed in finals at the national level, won some big medals here and there, and continued improving my times in the water.
It wasn't and isn't always easy. Progress isn't always linear. I have had my ups and downs– and I'm sure there will be more to come.
I continue to swim and train on a daily basis, practically every single day of the week, every single month of the year. When I'm not in the pool, I also preoccupy myself with writing articles and guides for SwimCompetitive and helping other swimmers to become better and reach their goals.
I leave you with this. The biggest lesson swimming has taught me is never to give up– no matter what. You are often times closer to success than you realize, and most people will quit just before they achieve that big goal. I have a simple saying along the lines of: You haven't failed until you've quit.
Swimming has also taught me the value of focus, discipline, and hard work– and I hope that you will allow it to teach you these same principles.